We're so excited to announce that BABYZEN have launched their most awaited baby travel accessory of the year. Perfect for parents of twins or siblings, the YOYO Connect simply hooks onto the back of your YOYO2 pushchair, turning it into a double stroller that can be used from birth, with just a single click.
We think that the YOYO Connect will make the lives of busy parents so much easier, and it certainly sets a high bar for the best single to double stroller on the market. Keep reading to find out why we love it this clever travel accessory.
---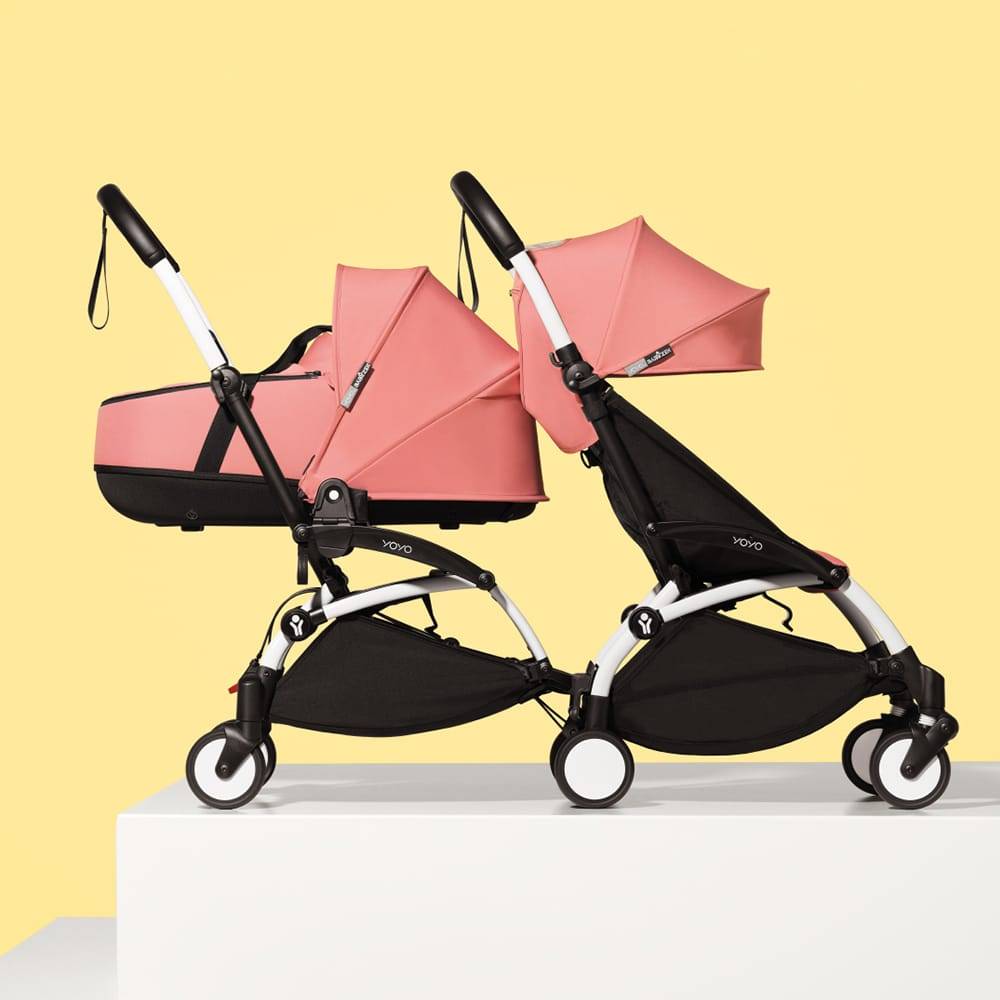 What makes the YOYO Connect different to other double pushchairs?
If you've got more than one little one, life on-the-go can be tough at times. A double pushchair might be essential, but if you're out and about on your own, they can be heavy, difficult to push, and bulky to store. This is where the YOYO Connect comes into its own.

There's no need to upgrade
Because the YOYO Connect attaches to your YOYO2 pushchair, you can use it as a double stroller without needing to invest in another travel system once your second child comes along. And if you're expecting your first baby but planning a bigger family, you can even buy the YOYO Connect when you buy your YOYO2., perfect for saving those future pennies.

It's lightweight and slim
The best thing about the YOYO Connect is that it's lightweight and grows with your family, without compromising on any of the practical features you need when you're travelling with children. It's incredibly slim with a unique one-behind-the-other design that makes it super-easy to fit through shop doorways and down narrow streets – and might even help to stop those sibling squabbles!

It's super-agile and easy to fold
The YOYO Connect is cleverly designed without front wheels, so once it's attached to your YOYO2, it joins onto the pushchair's brake, making the whole unit agile and easy to push. And when you're not using it, the YOYO Connect has been designed to fold up in just a few seconds and hook on to the back of the YOYO2 pushchair – perfect for when you're dropping your eldest off at nursery.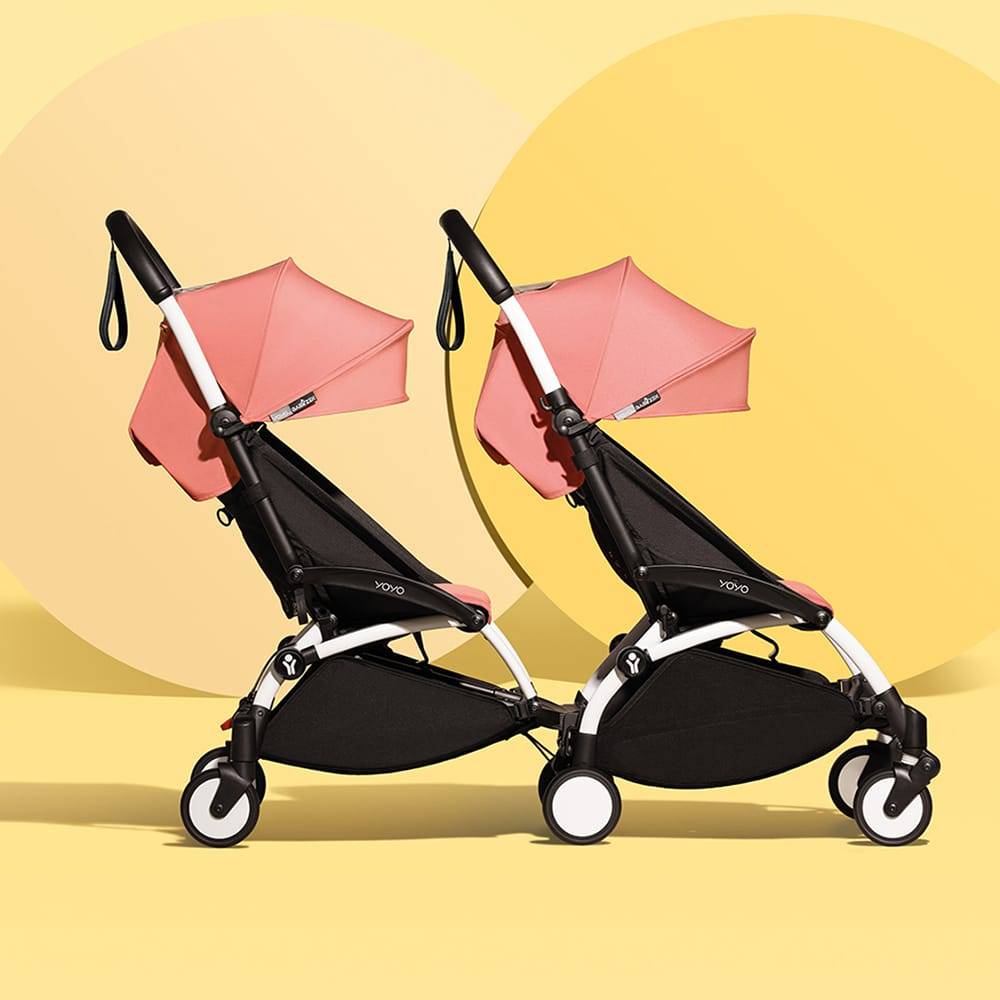 It's perfect for holidays
No other double stroller is as compact as the YOYO2 and the YOYO Connect, and it's extra-lightweight, too. You can easily fold both of them and take them with you on a plane as cabin luggage items, or put them in the boot of a small car. So, as well as being perfect for using it day-to-day, it's ideal for travelling abroad or hitting the road for a UK holiday.

It's really easy to use
Whether you're strolling down city streets, up and down curbs, or visiting your favourite shops, the YOYO Connect is so easy to use. All you need to do is hook it onto the back of your YOYO stroller and you're good to go. And if you don't already own a YOYO2, BABYZEN have created a handy bundle that includes the YOYO2 frame, the YOYO connect frame, and your choice of fabric.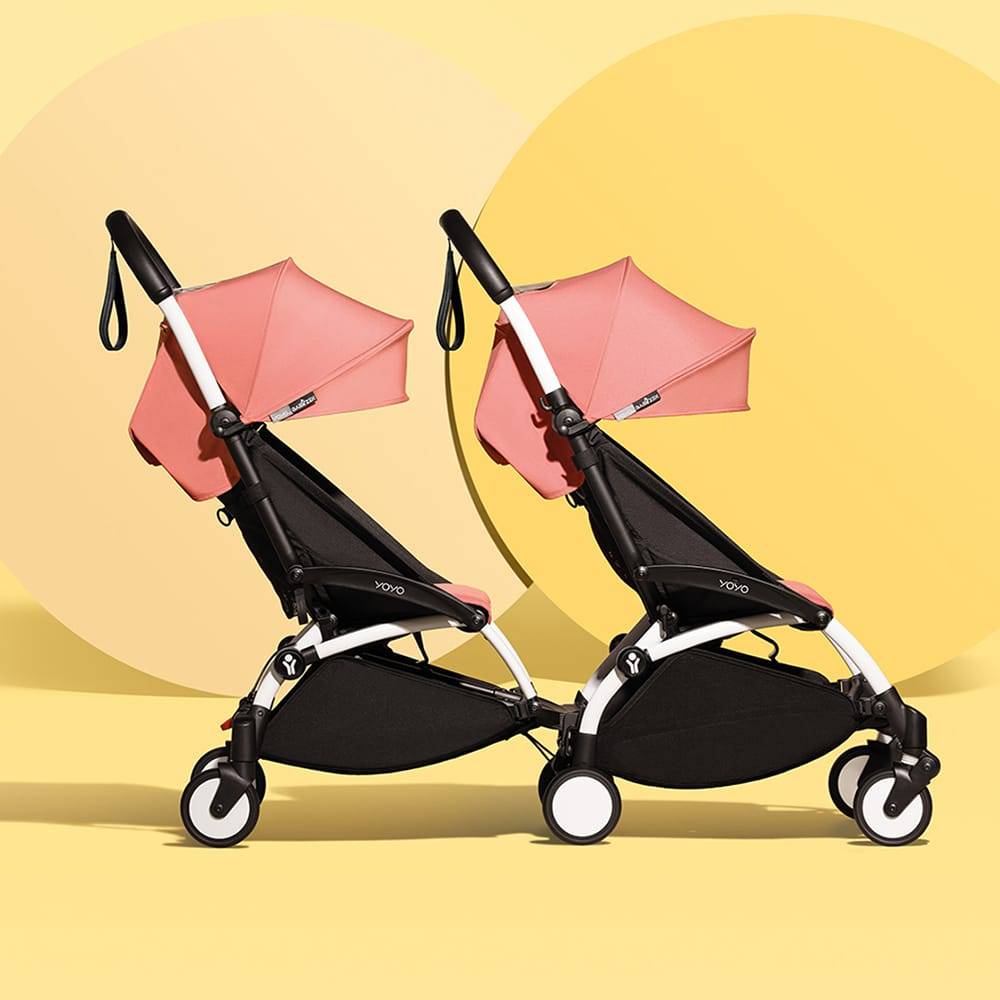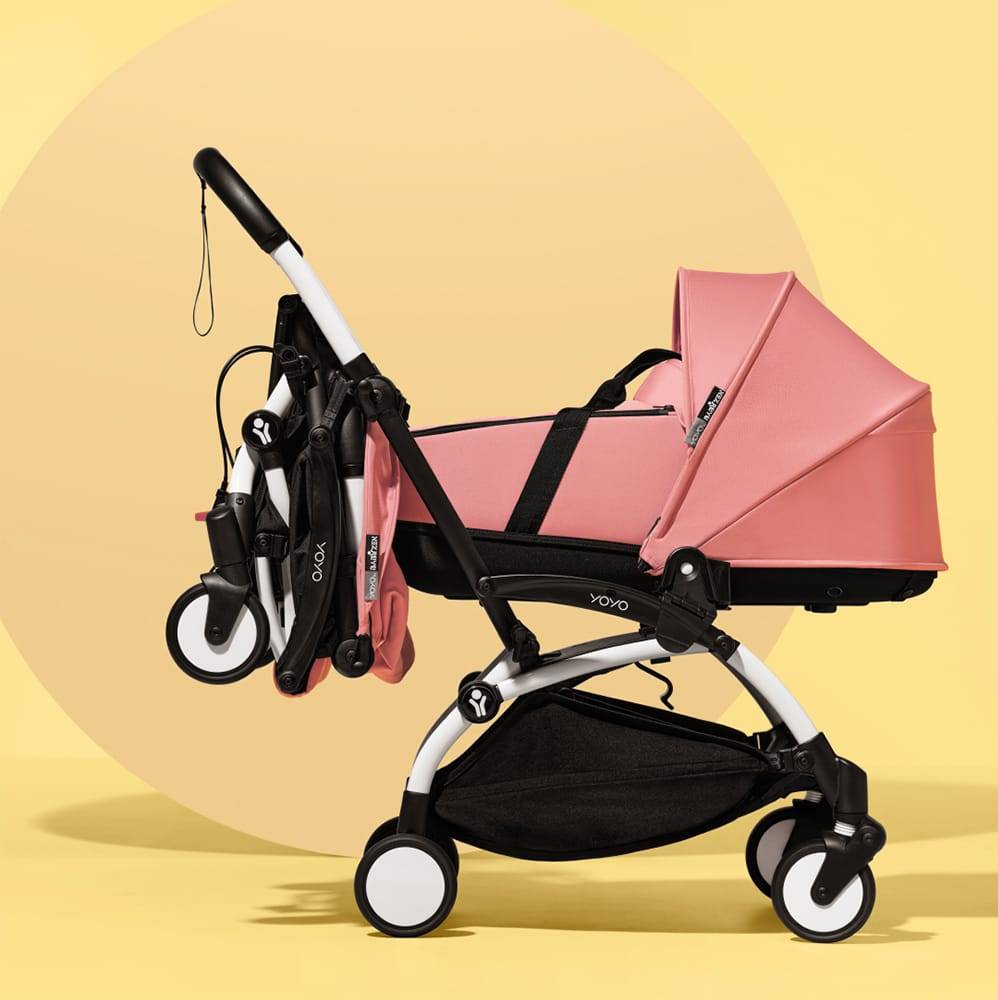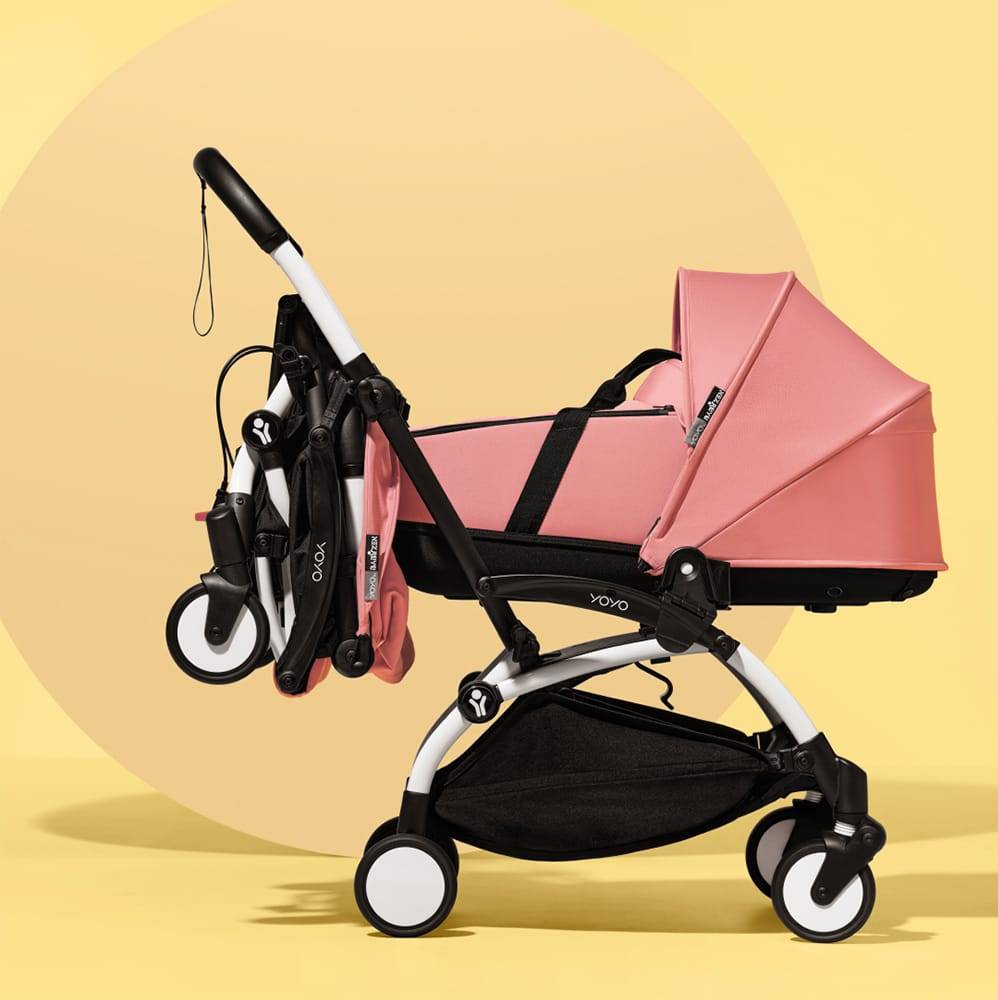 You can customise the way you use it
The YOYO Connect has been designed to help families with siblings with a small age gap and twins. And because it's so versatile, you can easily customise your set up depending on the ages of your children and the dynamic of your family, with 5 configurations to choose from: 
Bassinet and 6+
Perfect for keeping your newborn closest to you, with a 6+ months child at the front.
6+ and bassinet
Designed to give you the best visibility of both of your little ones, with your 6+ months child closest to you, and your newborn at the front.
6+ and car seat
Ideal for parents who want to use the BeSafe YOYO car seat on the YOYO2 frame for their newborn and 6+ months child.
Bassinet and bassinet
Designed to keep your newborn twins one-behind-the-other.
6+ and 6+
Designed keep your 6+ months twins one-behind-the-other.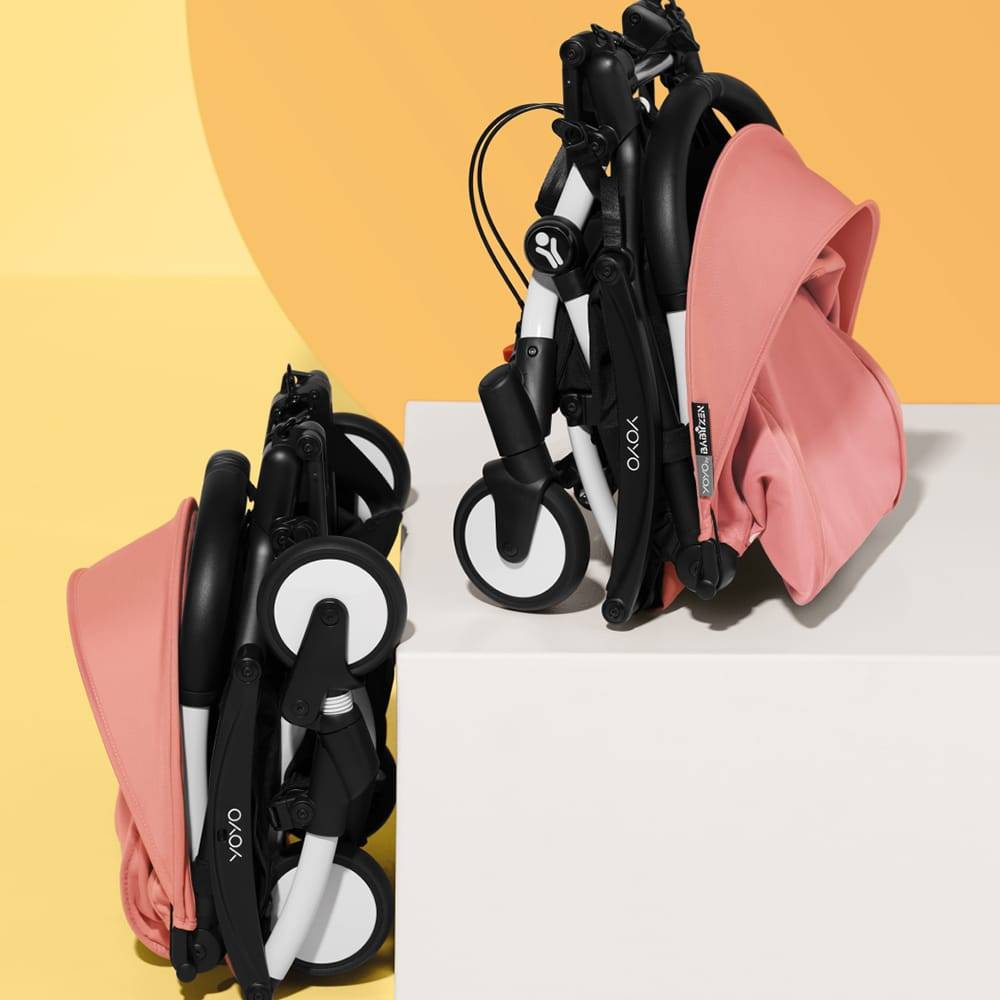 Conclusion
We don't have to tell you how difficult it can be to try and lift a huge double pushchair into the back of a small car on your own, all whilst keeping an eye on 2 children. But with the YOYO Connect, gone are the days of hefty double pushchairs that can't fit through a coffee shop door or into your car boot. Perfect for space-saving families and on-the-go parents, the YOYO Connect is here to change the way you use a double stroller.
Customise to suit your needs