Better for your baby. Better for our world.

Better for your baby. Better for our world.
Co-founded by Spice Girl Emma Bunton, Kit & Kin offer natural and sustainable baby products that are kind to your baby and the planet - from eco-friendly nappies to reusable baby wipes and natural skincare. What's more, every time you buy a Kit & Kin product, you're helping protect the rainforest through the Kit & Kin Foundation.
All of Kit & Kin's products are…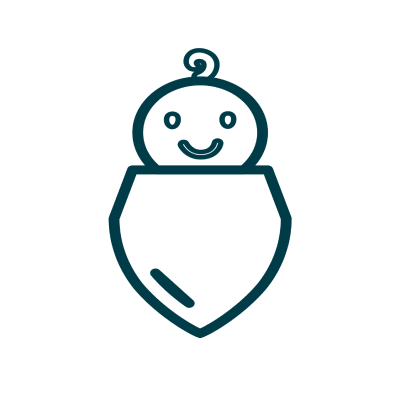 Creating effective products from the gentlest, naturally derived ingredients & materials. 0% chlorine, latex, perfume. Hypoallergenic and approved by dermatologists.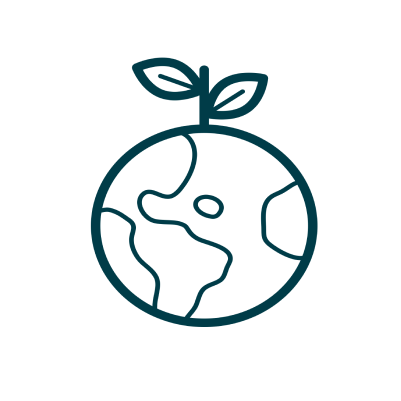 Sustainable, plant-based & non-toxic ingredients in reusable, recyclable or biodegradable packaging. Always cruelty free.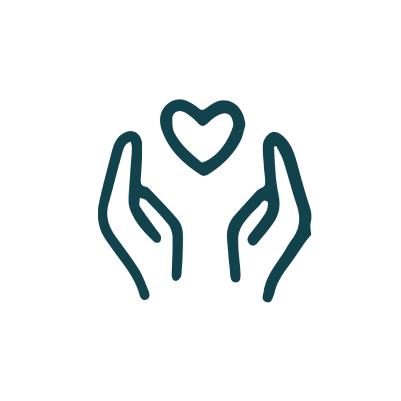 Caring fo people & planet with the Kit & Kin Foundation, protecting acres or rainforest & supporting communities around the world.
"We want to take away the stress and worry parents often experience when trying to choose the best products for their family."
- Emma Bunton, co-founder
Why should I choose Kit & Kin eco nappies?
Approved by dermatologists, Kit & Kin is the hypoallergenic nappy with premium, plant-derived performance. Our nappies contain no harsh chemicals and use gentle, super soft materials to help safeguard your baby from sensitive skin problems like nappy rash. With a flash dry layer for instant dryness and patented channel technology to evenly distribute liquid around the nappy, baby's bottom is better protected from leaks.
We use sustainable, plant-derived materials to help end our dependency on non-renewable resources and protect the future of your baby's world. Our super absorbent core contains bio-based gels (based on mass balance) and totally chlorine-free, FSC® certified wood pulp from sustainably managed forests. The top layer, outer lining, leg cuffs and packaging are all made from 100% sustainable materials. Produced in a carbon neutral factory, Kit & Kin nappies are the natural choice.
Every product gives back through the Kit & Kin Foundation. Thanks to your support we help protect acres of threatened rainforest around the world and support women and children living in these areas with educational scholarships, family planning clinics and healthcare. Together, we can make a real difference.
What are Kit & Kin eco nappies made from?
We have replaced much of the plastic you find in standard nappies with sustainable materials that are not only kinder to your baby's skin but also help to protect the future resources of our world.
The nappy's absorbent core is made using bio-based gels (based on mass balance) and natural cellulose (wood pulp) that is sourced from an FSC® certified forest. This ensures that the wood pulp we use is from a sustainably managed forest. The fluff is bleached using oxygen, not chlorine.
The top layer (which comes into contact with your baby's delicate skin) is plant-based and super gentle, while the outer lining, leg cuffs and packaging are all made from 100% sustainable materials.
Our nappies are now produced in a carbon neutral factory, so they're even greener than ever.
Traditional nappies are primarily made from plastics, a non-renewable resource derived from oil. These plastic nappies will take anything up to 500 years to biodegrade. Furthermore, let's not forget oil is a finite resource that will eventually run out, which is why we use sustainable, plant-based materials that are much kinder on our planet.
How do I choose my eco nappy size?
Below are our recommended sizes based on your baby's weight - please note this is just a guide as every baby is different.
Size 1: 2-5kg / 4-11lbs
How do I fit your eco nappy?
The nappy should reach to just below the belly button. Its front tabs need to close comfortably until they nearly touch. The fit around the waist should be snug while still being able to fit two fingers under the waistband. The fit below the waist is loose and buttocks should be completely covered. This is more comfortable and prevents leaks. If the nappy seems too small to achieve any of this, we would recommend trying the next size up. Ensure there aren't any gaps around the legs and the material around the cuffs is untucked. This will help prevent leaks, so running a finger around each leg is always a good idea.
Why should I use Kit & Kin skincare?
Newborn skin is delicate, and so is a baby's immune system. Skin is the body's largest organ and absorbs up to 60% of ingredients in the products we apply.
Your baby deserves the best. You deserve the best. Kit & Kin only use pure oils, gentle herbs and the cleanest ingredients. Our beautiful, gentle yet effective skincare range will help protect your little ones' soft delicate skin and ensure your family steers clear of any harmful toxins.
Our skincare is hypoallergenic and has been clinically tested and approved by dermatologists and certified natural by the Soil Association and COSMOS, Europe's largest regulatory body for cosmetics.
Products in our skincare range are free-from parabens, silicones, dyes, synthetic fragrances, formaldehyde carriers, gluten, PEGs or most common allergens.
By choosing Kit & Kin, you are safeguarding and protecting your family from toxic ingredients such as parabens and SLS; these synthetic ingredients are commonly found in other brand's bath and body products available on shelves. These ingredients are recognised to cause irritation to skin and may even have damaging effects longer term.
Can I leave the breast balm on while feeding?
Yes, our breast balm is certified natural, made from naturally nourishing plant extracts. No need to wipe it off before feeding.
How should I wash and dry reusable nappies?
Your nappy should be washed before use to increase its absorbency and of course between uses. We recommend machine washing on a long cycle at 40 degrees with a non-bio powder, as this will protect the longevity of the nappy as well as our planet. However, you can wash at 60 degrees if you wish, for example if your baby has been ill. Fabric softener or conditioner can reduce the absorbency of the nappy so do not use these.
Make sure the drum is no more than three quarters full when loading. Always pull out the inner towel to ensure the best possible wash, and stick the hook and loop tabs together before placing the nappy in the machine – this will prevent snagging on the nappy.
We recommend air drying our nappies, ideally with the inner fabric exposed to direct sunlight as the sun will naturally bleach the material and speed up drying time. When hanging the nappies to dry, make sure the inner towel is fully pulled out to allow them to dry as quickly as possible.
How many reusable nappies do I need?
This depends on whether you will be using reusables on their own or as part of a mix with our eco disposables, so it very much varies from person to person. You will also need to work out how often you will be washing the nappies as this will affect how many you need - most people tend to do a wash every couple of days.
As a guide we'd recommend around 15-20 nappies if you are using them full time, or 8-10 if you're using them part time. We created three super cute animal designs so you can rotate prints depending on your preference.
How often should I change the reusable nappy?
This will vary depending on your baby and how old they are, but generally we would recommend changing the nappy every 2-4 hours during the day.
How do I fit the reusable nappy?
The nappy should sit snug around your baby's torso and thighs. Double check it's not too tight by placing two fingers inside the waistline. When putting the nappy on, place the back part nice and low so that you can pull the front up as much as possible before fastening the Velcro. This is important because you want as much of the absorbent lining to play with at the front as possible. For smaller babies, the front should rise high enough to cover the belly button. Use the poppers to adjust for the best fit. Also make sure the leg cuffs are tucked into your baby's leg creases.
What are boosters & liners used for?
Boosters are essentially large pads made from the same plant based material as the absorbent lining of the nappy. Ours are made from Hemp and Tencel, which is twice as absorbent as cotton. This means that our boosters are very slim but super thirsty. Liners are placed on top of your absorbent material. They have two jobs: a) They 'catch' the solids and allow you to lift it out and flush it before washing the nappy and/or booster. b) They allow moisture to travel through them and create a dry layer between your baby's bum and the absorbent materials of the nappy.