Wherever you're headed with your little one, your baby pushchair is bound to get plenty of wear and tear over the years. From adventures in muddy parks and on-the-go snacking, to trips to the shops and holidays, you'll certainly be putting it through its paces as your baby grows up. We've put together our tips for keeping your travel pushchair in tip top condition, so it'll stay safe, clean and comfy for your little one. So, you can use it as your family continues to grow, or even pass it on to friends and family once you're done with it.
Your pushchair has lots of moving parts, which means that surfaces are constantly moving against each other as you push it. Over time, these surfaces can become dry and attract dirt or dust. Cleaning your pushchair chassis with a silicon spray on a regular basis will keep it folding and moving for longer.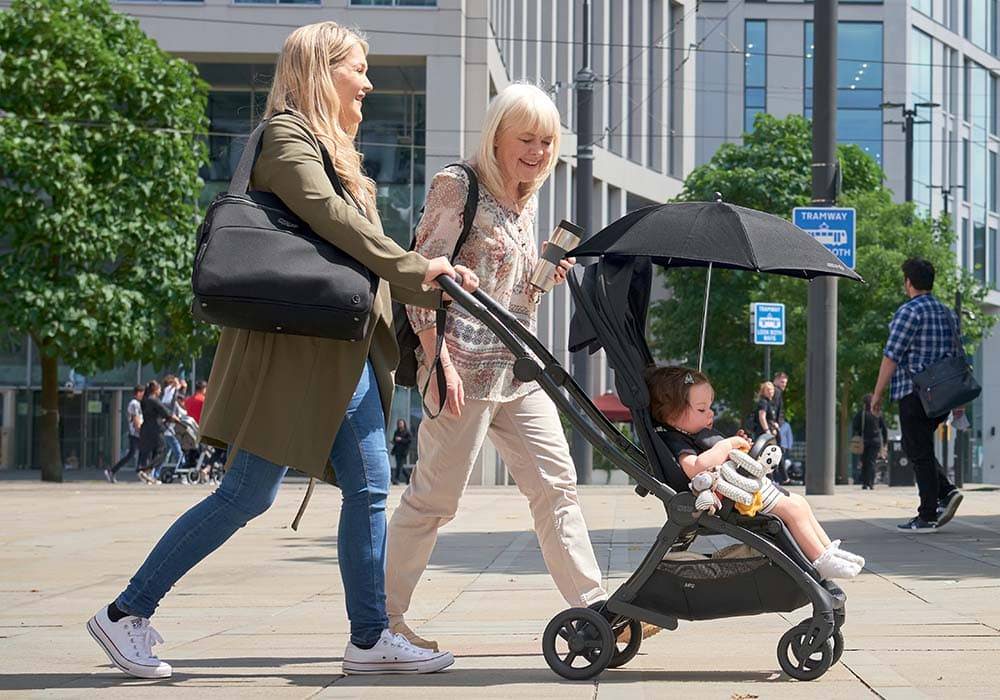 Watch out for the weather
Whether it's a visit to a hot, sandy beach or a wet and snowy day, cleaning and lubricating your pushchair especially after you've used your travel pushchair in a different environment will help to stop parts corroding and keep it moving smoothly.
When you're using your pushchair with all of its locking mechanisms in place, it's a solid, rigid piece of kit. However, with a folding pushchair any impacts when it is being folded for storage might knock parts out of alignment or cause it to lose its shape. So, when you're folding and storing your pushchair, take a little more care with it, and try not to place heavy items on top of it.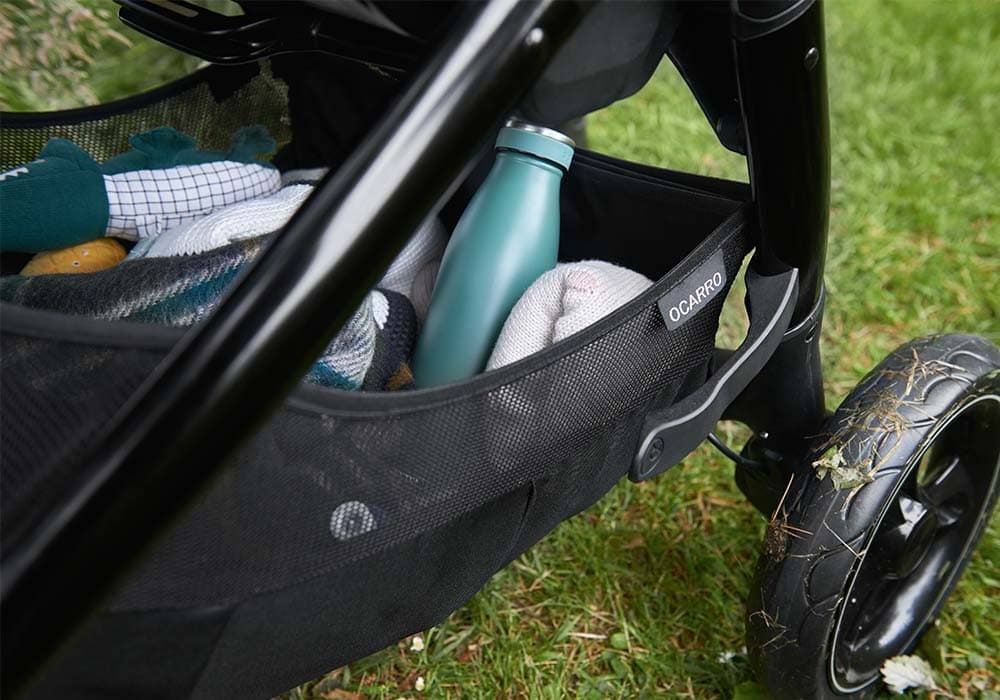 Don't hang your shopping bags
As tempting as it is to pop a shopping bag on your handle, doing this can make your pushchair tip over, as well as causing uneven wear on the pushchair chassis. We've designed the baskets underneath our Mamas & Papas pushchairs to be super-roomy, so there's plenty of dedicated pushchair storage space for all of your shopping.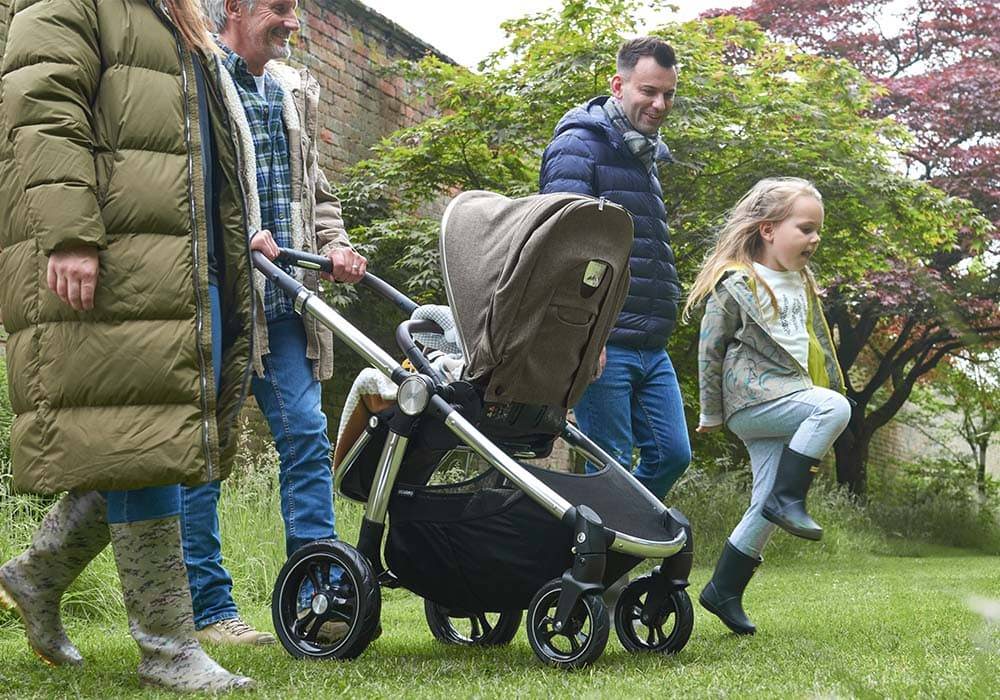 Avoid using a buggy-board
Using a buggy-board puts extra weight on your pushchair, meaning that it could wear out your parts a little quicker. It's also worth noting that using a buggy-board on our pushchairs invalidates your warranty.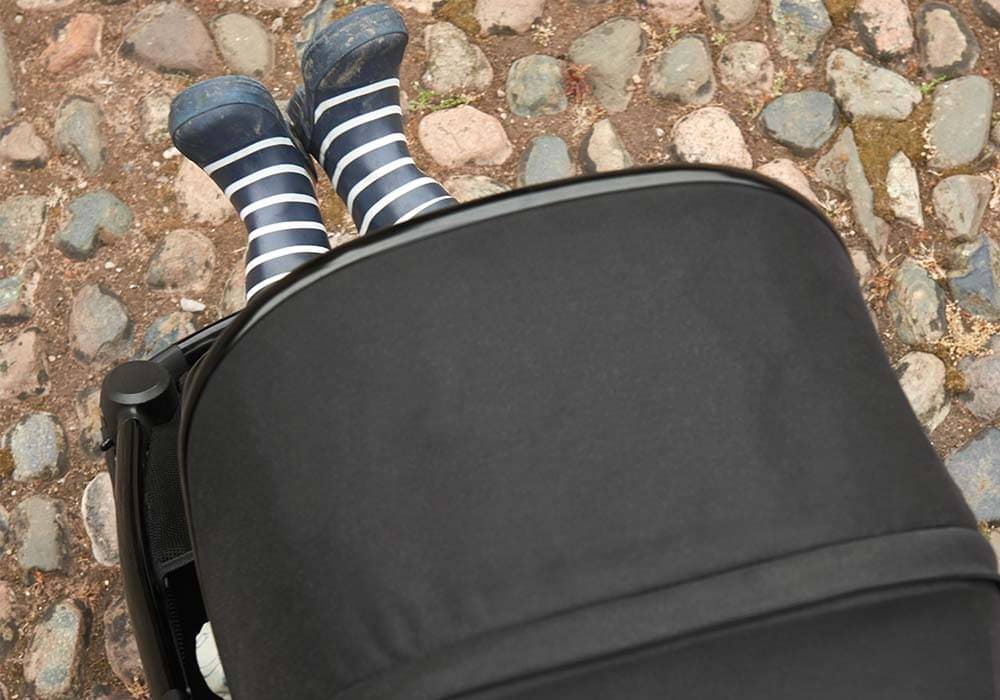 Looking after your pushchair's fabrics
All of the fabrics we use on our Mamas & Papas pushchairs are shower resistant. If you get caught in the rain, make sure you don't fold the hood or apron when you take it inside, and allow the fabrics to dry naturally away from strong heat sources like fires, radiators or direct sunlight.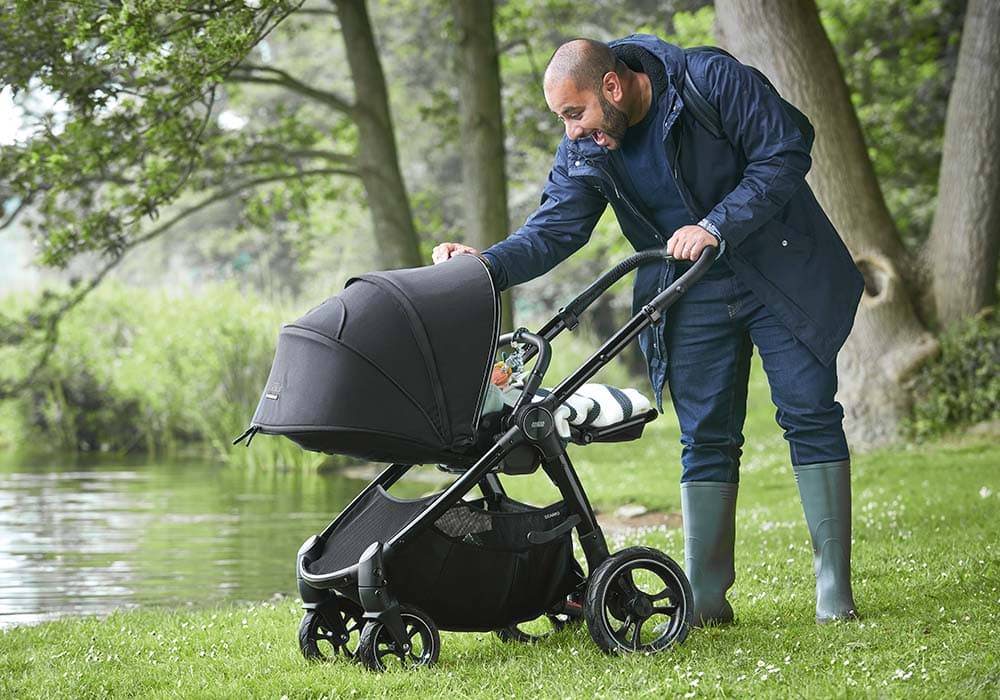 Keeping them looking their best…
Whilst we choose our fabrics carefully and test them thoroughly, it's worth knowing that regular washing, wear and tear and normal exposure to bright sunlight might cause colours to slightly change.
The exposed edges of fabrics are often the first to wear and fray, so take extra care when storing and travelling with your pushchair and accessories.
Our pushchairs are made for adventures with your little one, so keeping yours looking and moving its best will make sure there are no bumps in the road whilst you're out and about. Wherever you're heading, wherever you live and whatever you love to do – we've got a pushchair that'll work for you and your family.
Find out more about our award-winning Mamas & Papas pushchairs