We have all had those days we feel like we haven't been able to give our little ones our best self or the quality one on one time we had hoped, from being busy with work, older/younger siblings to being overloaded with never-ending to-do lists.

I have found that reading a bedtime story with my girls right before they drift into dreamland has always helped to alleviate some of that mum guilt. Knowing the last memory of their day has been spent with me, giving them my full attention and sharing a precious moment.
Books can be wonderful to connect with our little ones
It's particularly great when we find ones that help us communicate messages important to our family. So here are a few of our current favourites to read with my youngest daughter and why:
I Love You, Little One by Holly Surplice
This is our favourite book when we want to feel closer. When I want to remind my littlest one just how much I love her. It is a rhyming story about a little guinea pig and the ways his mummy shows him how much she loves him, as words aren't always enough.
Sidney Seagull Starts the Stomp by Emma Pickles
This is our favourite book when I want to teach my little one that it's ok to be different. Another rhyming story (as they tend to be favourites in our home) is about Sidney the Seagull, who doesn't seem to fit in. But his differences are soon celebrated when he finds a new way to catch a tasty dinner.
There's a Dragon in my Book by Tom Fletcher
This is our favourite book when we want to play and laugh. My little one loves how interactive this book is, as she is encouraged to complete fun tasks as you go through the book. It will have you tickling dragon's noses, blowing out mini fires and flapping around the bedroom.
And my list wouldn't be complete without one of my books;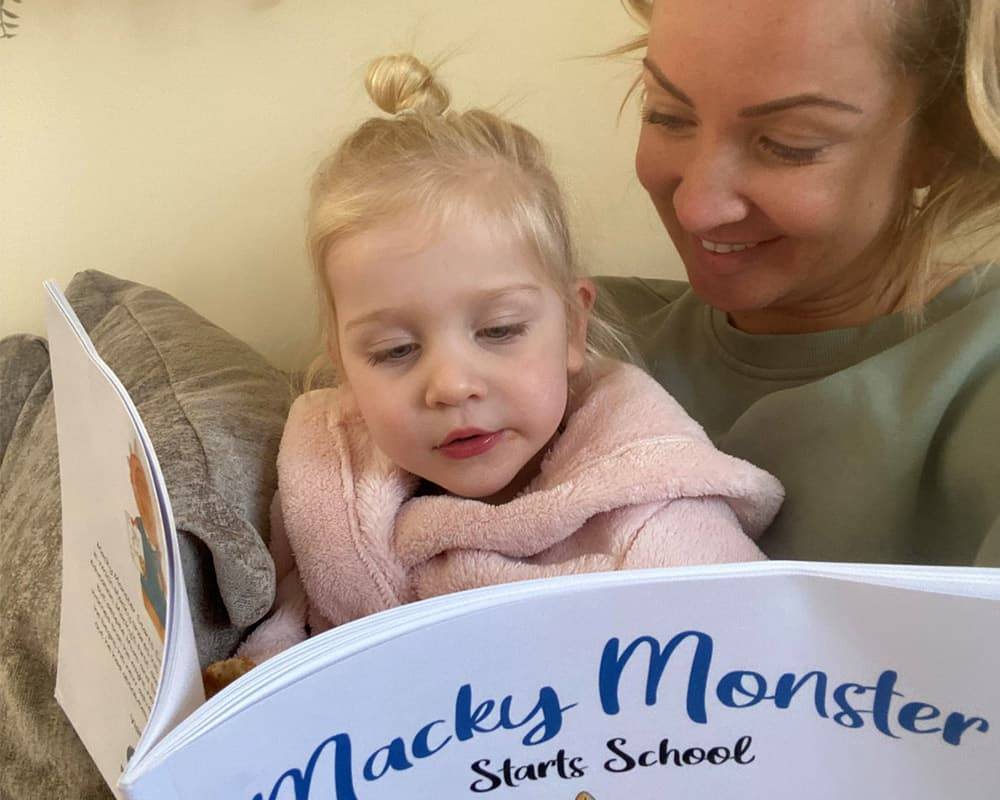 This is our favourite book to support my little one with emotions she may have about her next big adventure starting school! It is a sweet rhyming story about the lovable Macky Monster who is worried about starting school. But on his first day, he discovers how fun school is and even makes a new friend. It is the second book in a series of Macky Monster adventures designed to provide emotional support and comfort to little ones.


The first book in the series is Macky Monster's Daddy Works Away. For more information, please visit www.mackymonster.com.
---
At Mamas & Papas we have a lovely selection of cosy and comfortable Nursing Chairs, perfect for snuggling up and reading to your little ones.